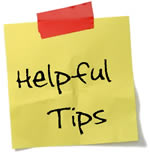 Yep, my contact page definitely works. I'm receiving a lot of questions about HTC Desire. Before asking me a question, please be sure that you've checked my previously posted Tips and Tricks – there is really some good stuff. Today we'll learn how to fix HTC Friend Stream problem (in last few days people are complaining about Facebook not updating etc) plus some other cool things. Let's go!
Friend Stream doesn't work! I can't login to Facebook or Facebook does not show updates!
I can offer to you two solutions for this problem(s):

Solution 1

Go to Setttings > Applications > Manage applications
Find Facebook for HTC Sense
Clear data
Clear cache
Reboot your phone

Solution 2

Remove Widget
Remove Facebook account from your phone
Reboot phone
Go to Settings > Applications > Manage applications > Facebook for HTC Sense
Clear cache
Clear data
Reboot your phone
Start Friend Stream and add new Facebook account
All those icons on the top of the screen… what is their meaning?

There are two groups – Status icons and Notification icons. Here are the "maps":

Status iconsNotification icons

Check my previous Tips and Tricks.