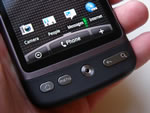 If you use HTC Desire for more than 2 years (and you probably do, since you're reading this blog) than you've experienced problems with its back button. It is the most used button on your device and, because of that, it gets dirty. Here is how to solve this problem and restore back button functionality.
As I said, after using my Desire for 2+ years its back button does not work as it used to. I have to press it really hard or I have to press it several times to make it work. The solution is – moisture remover:
turn off the phone
use moisture remover directly on the buttons
wait 5-10 minutes
turn on the phone
Back button should work like the first day. Of course – you can use this on your Home button and your volume buttons (on the side). Thanks to good people from XDA for this great tip!