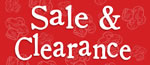 The MobileFun 2012 Sale has started. Save up to 65% on various cool accessories for your smartphone.
Let's check some (recommended) hot deals:
Energizer XP4001 Universal Portable Charger – 4000 mAh – save 50%
Veho 360° M4 Bluetooth Wireless Speaker – save 58%
Clip and Talk Bluetooth Car Kit – V3+ – save 15%
Attention! MobileFun is giving away a free cleaning cloth with every order for January. Just use the code JAN13CLOTH at the checkout to qualify for this special offer.