UPDATE: WaveSecure got in touch and resolved the issue which was caused by an incompatibility with my operator.
Here is my experience with WaveSecure which claims to be "the leading mobile security service for Android".
First, I've downloaded their free application (from Market). I wanted to have an application which will allow me  to securely backup my data, contacts, call logs, SMS, etc. And, the most important – to track my phone so I can find it if it gets stolen or missing. I've opened 7-days free trial account at their site and, after few days decided to bought 1 year full membership ($19.90).
So, what's the problem?
When you login to WaveSecure site you see this (click for larger picture)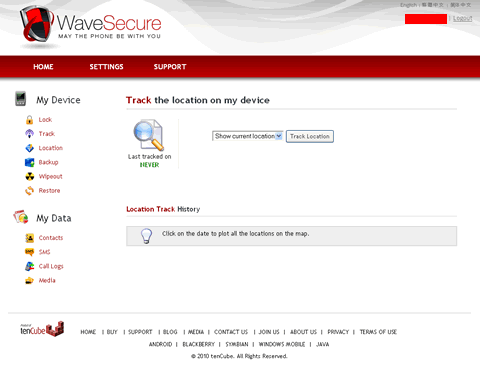 So we have following options: Lock, Track, Location, Backup, Wipeout and Restore. Also you can check your (previously uploaded) Contacts, SMS, Call Logs and Media. Very cool features. You see, the main advantage of WaveSecure is that you can issue commands to your phone from the WaveSecure website. This is very handy. My phone gets stolen so I will lock it from the website. I will also click on Location and find out where exactly is my phone. Simple as that! But, in my case, this does not work.
On their homepage: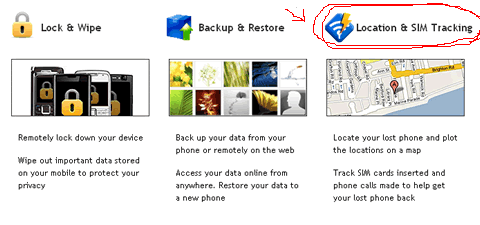 The Location is the most important to me! But, this is what I see on my Location screen (click for the larger picture)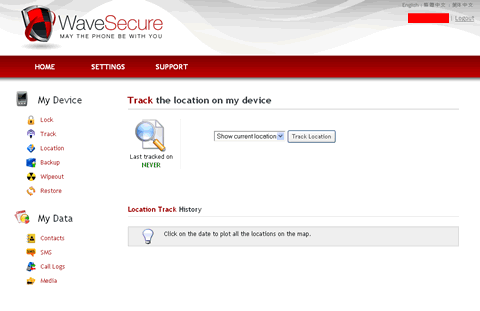 As you see, WaveSecure tells me that I never used Location option. Believe me, I click on it daily for last ten days at least! I don't see a map, I don't know when my phone is. This is my main concern about WaveSecure.
There are other things. Backup option does not work from the website. It works only if I issue a command from my HTC Desire.
But, the worst thing of all is their customer support! Imagine this – your phone gets stolen and, naturally – you need to act fast. But, there are some problems with your WaveSecure account and you need their customer service. Guess what? They give themselves 96 hours to reply. No need to hurry people, everything is fine, I only lost my brand new Android phone. I wrote several tickes to them regarding my problems. Nothing is solved. Here is the last ticket (sent on 06/16/2010)
We have received your support request. Our support crew will get in touch with you over email within the next few days. 

The details of your ticket are as follows:

	Ticket ID: N/A
	Subject: Will someone help me, please?
	Department: Others
	Status: New Request

If you reply to this email, please ensure that the Ticket ID remains in the subject at all times.

May the phone be with you!
Team WaveSecure

TIP: For solution and easy fixes to common problems, check out our Knowledgebase and Troubleshooter at https://www.wavesecure.com/support

No need to say that I still didn't get reply.
WaveSecure, I don't feel secure at all. I only hope that you will improve your customer service. I paid for your product and it does not deliver.
Note: This is my personal experience dealing with WaveSecure. I'm not saying their services aren't working, because I know there are many of you who are satisfied with their services. But for me – disaster so far.