I guess 90% of male population heard the sound of Vuvuzela by now. For all of you who are living under the rock (or just not watching World Cup) Vuvuzela is a stadium horn, that produces (very) loud and monotone tone.
Guess what? Now you can annoy your friends with the beautiful sound of Vuvuzela on your phone.

People from Wildcard Developments made a free application which will produce Vuvuzela sound on your Android phone.
When you load Vuvuzela app you get this picture: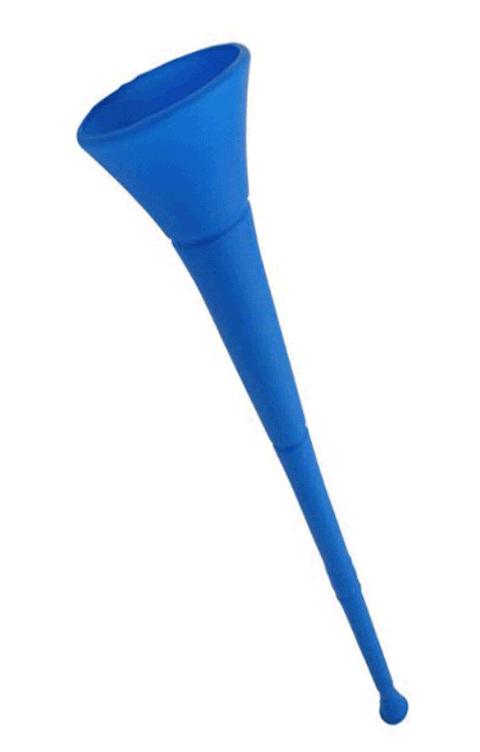 Just tap it and you'll hear Vuvuzela!
Let's see the options: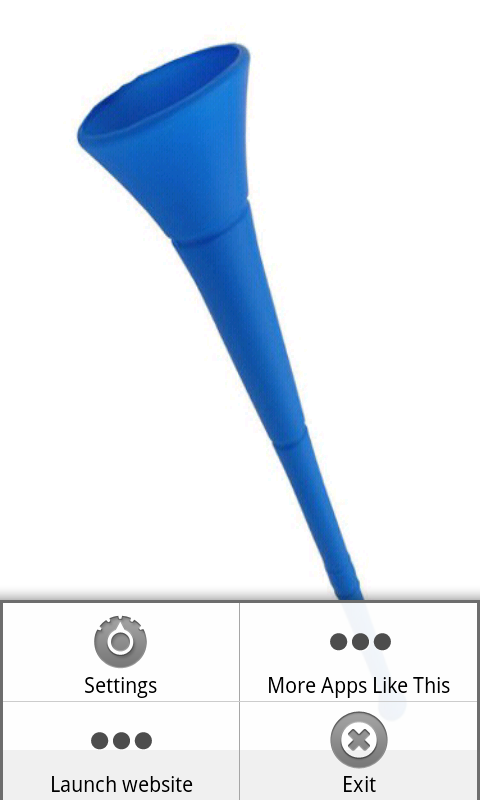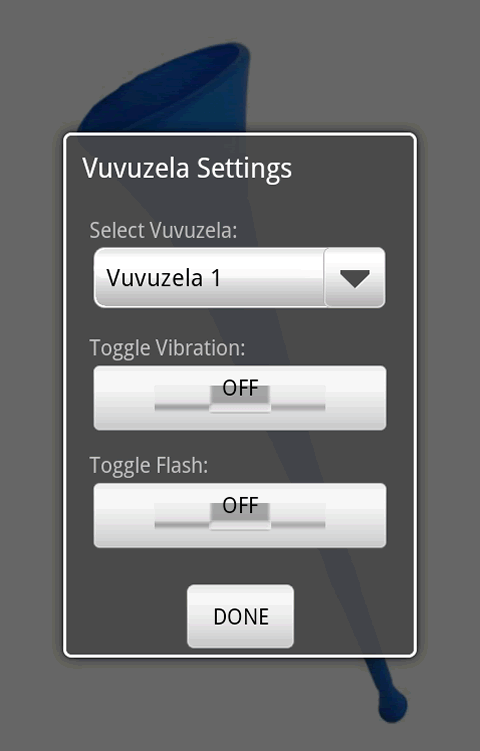 It's a very simple app, but very effective. Believe me, I've tried it few times already!
To download Vuvuzela for Android scan the QR code below: