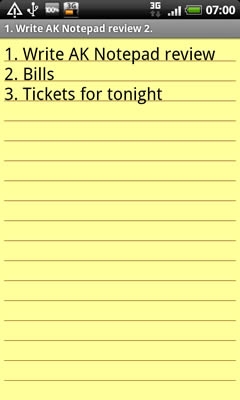 It's time to write my first app review. I'll write about an application I use every day – AK Notepad.
We all use good old Notepad. Well, AK Notepad is the Notepad for Android, and a powerful one!
First of all – AK Notepad is extremely easy to use. On the main screen you will find Add note button
and list of all your notes. You can give title to each note, for example: Important, To Do, Bills, etc.
AK Notepad comes with 5 pre-defined themes. Each theme is clear and readable. I use Original theme, but you can choose between Black and White, Plain Note, Be Green and Rosy Pink.
AK Notepad has built-in search option (very handy when you have a lot of notes).
Also, you can protect your notes with passcode lock (we all have secrets).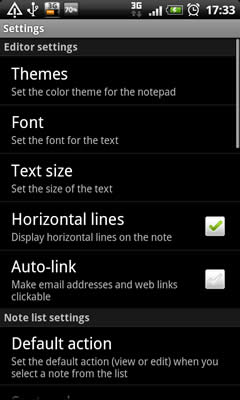 AK Notepad can be used as a reminder. You can set Remind me option for each note (in 5 minutes, in 15 minutes,  in 30 minutes, in 1 hour, in 1 day or you can set custom date/time. Of course – you can set the ringtone for notifications.
Another great feature is Catch Note Sync which lets you backup your notes online quickly and securely (you'll need a free Catch account).
You can export all notes to the SD card. Of course, you can import text files from SD Card as notes.
And finally, there is a Vibrate option (notifications/reminders will vibrate).
All in all – AK Notepad is a must have for every Android phone. Did I mention it's free? AK Production Catch did a fine job!
Download info – search market for "AK Notepad" or scan QR code below: